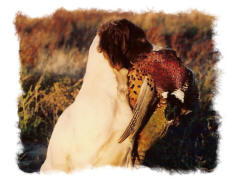 Flushing Star Gundogs is proud to offer the finest field bred English Springer and English Cocker Spaniels available in the U.S. and Canada. Our goal is to provide the best pups, gun dogs, trial prospects, training, and stud service. We can also locate and import top British dogs to suit your personal needs.

Our dogs have been featured in Gun Dog Magazine, Spaniels in the Field, Sporting Dog (U.K.), Field and Hunting Dogs (Denmark), Cleveland Plain Dealer, and Canadian Dogs Afield.

References and pedigrees available upon request.

We are located in Columbia Station, Ohio. Our first spaniel was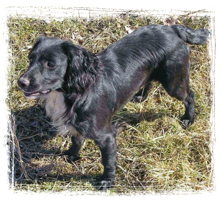 obtained in 1980. Jim started training professionally in 1992 after a stay in the U.K. working and training at Talbot Radcliffe's Saighton's Kennels on Presaddfed Estate. Having trained 30 field champion Springers and Cockers has given Jim the experience to take a dog to its highest level. Although we do take a limited number of trial dogs most of the training is done with gun dogs.